Consulting
and Project Management
We support our clients in the management of their digital projects and provide project management assistance to ensure the success of each project, even specific challenges.
While respecting your budgets and your planning requirements, we advise you on high-performance solutions according to your challenges, your data, your concepts and uses. We work in agile mode at your side from design to implementation.
Expert in many IS interfaces, connections to Datahubs and Datalakes, we support you and take into account the Data Quality issues with a pragmatic approach.
The proximity and the availability of our teams allow us to involved in AMOA throughout a project or more specifically on a framework study, technical acceptance, a effective change management …
A project ? Contact us
---
---
Expertise of our R&D teams
Infrastructure Management
Our technical expertise of more than 25 years allows us to provide to our customers secure and efficient infrastructure solutions whatever the complexity of the Information System.
From the management of Cloud environments, On premise, DevOps … to the monitoring through the security and performance aspects, we support you in your choices and in the deployment of a reliable infrastructure, at controlled cost and providing a quality service to users.
A project ? Contact us
---
Our R&D team is at the state of the art of the best practices and the essential technologies of the market: SQL / NoSQL, Big Data, Middlewares integrations, Applications and Web Portal, Embedded applications, …
We act as a true craftsman in the service of your business.
From the formalization of your project, to the specific developments, to the integration of your IS, including centralized authentication in compliance with security standards.
Our team supports you throughout your project in coordination with your business and technical teams.
A project ? Contact us
---
---
Expertise of our R&D teams
Application Management Service
The expertise of our R&D teams allows us to offer application management business lines in many areas: specific ERP, business and web applications, etc.
Our organization is based on a project manager and an technical experts to take action with reactivity and secure your application in the long term. Our multi-disciplinary teams participate in projects in various fields and technologies. They are therefore able to propose proactive and agile solutions according to your context. Thanks to a monthly follow-up, our experts support you in your arbitrations.
Our goals are to provide you with preventive, corrective and evolutionary maintenance, even for low volumes.
Our fields of competence start to consulting to the deployment and monitoring of your infrastructures.
A project ? Contact us
---
Software Editor
Companion dedicated to StiboSystems' STEP solution
Our Master Data Management division, our R&D culture, the proximity with our customers and our partner StiboSystems on STEP technology since 2008, have naturally led us to develop a technological solution: Companion.
Based on the STEP technology of our partner StiboSystems, our Companion software suite allows you to reinforce communication between your teams, to optimize the quality of developments and to accelerate the integration of data from your repository into your IS.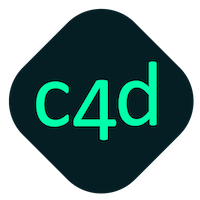 Companion for delivery allows developer teams to use their everyday tools (DevOps, IDE …) to build the repository, set up automated non-regression tests and deploy the repository securely.
---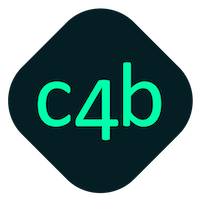 Companion for business allows business teams to manage the data model in a 100% controlled, historical and documented configuration.
The data model is accessible to your teams to ensure optimal monitoring and quality of your projects through a graphic interface.
---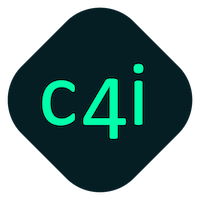 Companion for integration
Companion for integration enables technical teams to accelerate the delivery of data from your repository across the enterprise. Target middleware and systems receive data adjusted to their needs in a fully configurable manner.
Learn more about our Companion software suite
---
Infrastructure management
---
Software Editor
.Now Software Solutions
.Now software solutions are designed for SMBs and SMEs with advanced technology needs in severals areas as IoT, Visio, video and audio broadcasting.
These software products are available in SaaS mode and provide a quick and easy solution that integrates with your existing environment and tools. They have been designed to provide an affordable alternative to existing tools on the market while allowing custom extensions.
A project ? Contact us
---